1 April, 2008
After the recent IMGDC, I decided it was time to talk about my own personal project.
Are you tired of games that just promote war? Wish there were a guaranteed-to-be-popular game that focused more on cooperation?
Allow me to present: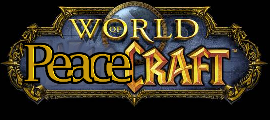 I'm proud to show off some of the highly original character creation screens for our upcoming game. Look carefully, and you might see some of our future plans for the game!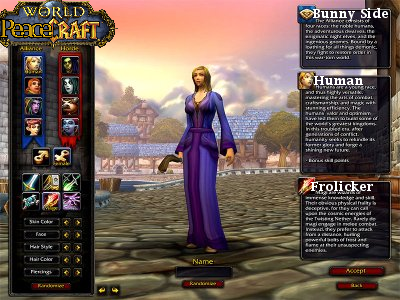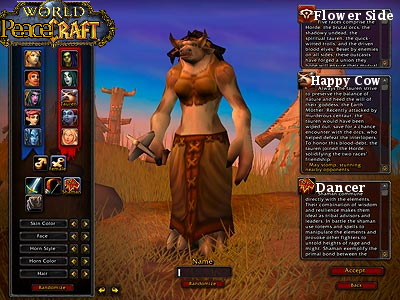 I think that the hard work we've been putting into this project over the past few years really shows in these screenshots. We've tried to focus a lot on polish and professional presentation.
Stay tuned for more exciting news!
Special thanks to our team artist Kat 'FaeFire' Foley for her work on this project!
---
---
3 Comments »
Don't be too quick to judge, Ophelea. You see, the Humans are part of the Bunny Side and the Happy Cows are part of the Flower Side. Since bunny's do in fact eat flowers all player characters on the Bunny Side can eat all player characters on the Flower Side. But flowers do not eat bunnies so the reverse is not true. As of right now there will be 27 player races on the Bunny Side and only 69 player races on the Flower Side. You might have also thought that the classes Frolicker and Dancer are actually similar, but in fact they are completely different. The Frolicker class can only skip while moving and the Dancer class can only leap while moving. Completely different classes. There will be more classes to chose from and all races from the Bunny Side and the Flower Side will be able to chose any class.

See. It's a lot better design than you first thought.

Comment by Kat 'FaeFire' Foley — 1 April, 2008 @ 10:42 PM

"See. It's a lot better design than you first thought." I do not think it means what you think it means.

Happy cows, come from Azeroth…

Comment by kapkao — 7 April, 2008 @ 9:23 AM
Leave a comment